Content Marketing Services
Create Content That Clicks With Your Audience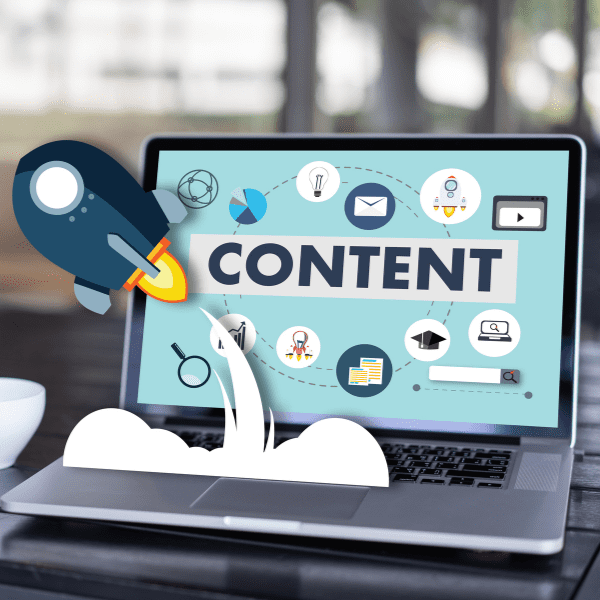 What Type of Content Marketing Services Does Planify™ Offer?
Our team of marketing experts works together to provide cutting-edge creative content that maximizes our client's digital marketing potential. From informational blog articles and landing pages to creative email marketing strategies proven to grow and nurture your contact list, we create content that clicks with your audience.
Here are a few of our content creation capabilities:
Industry-specific and on-brand blog articles
Social media advertising copy
Banner advertising copy
Lead-generation strategies and promotional copy
Landing page and website refresh copy
Nurturing email campaigns
Creative cold email campaigns
What do you need to know about Content Marketing?
Content Marketing Breakdown
Creating a stellar website that converts visitors into paying customers doesn't stop when you hit publish to make your site go live. It's critical to keep content flowing on a consistent and regular basis to keep your audience engaged and plugged into what you're selling. Whether it's content-rich blog articles on the latest tips and tricks of your trade, or lead-generating landing pages that convert your ad visitors into buyers, creative content is vital to a thriving website and the business behind it.
How can we help you manage and market your business with creative content?
Through a facilitated strategy workshop with our team, we learn everything we need to know about your business, brand, audience, and its competition. Using these insights, we develop a marketing strategy that includes branded design, messaging, and copy buildout that creates content that clicks with your audience.
How Can You Get Started With Our Digital Marketing Services?
Simply fill out our
contact
form and provide our team with a way to get in touch with you!