If you read our last post, you've seen what it takes to plan a product launch. When getting ready to bring your new product or service into the world, there are necessary steps to ensuring you are well-prepared. Creating deliverables to launch your product is one of those steps.
While there are many assets you can create as deliverables, there are a few top choices worth considering.
Website
A website is a necessary asset for any business. It's your spot on the internet where people can contact you and where they can shop with you. More importantly, your website is where you can host all your other content.
A few things to consider with your website:
It Must be Easy to Navigate – Pages should have a logical hierarchy, and the site should run quickly. Imagine yourself as the customer or have a few people give feedback. If a customer is frustrated by a website, they'll abandon the company.
It Should Reiterate Their Story – Your website always needs to use copy and imagery that reflects your customer. Remember, your product needs to solve a customer problem. It needs to be their solution. The homepage of your website should focus on this. Let your customer see what you are going to solve. Then, on the product page, highlight how that product will do just that.
It Should Maintain Consistent Brand Imagery – Be sure that your website matches the branding you use elsewhere on social media. All fonts, colors, logos, etc. need to remain the same.
It Should Have a Clear CTA – Have your call-to-action clear and make sure it guides your customer through the purchase. Everything needs to be in good working order without confusion.
Sales and Landing Pages
Your sales and landing pages speak to your audience. This direct interaction should use emotional language that they can connect with. Aside from this key aspect, there are a few other additions to include. When creating deliverables to launch your product, bear in mind how that relates to these pages.
Use Consumable Formatting – Refrain from being too text-heavy. Let the information be simple and digestable. Bullet points are a plus.
Develop Images and Videos – Engage your customers so they feel compelled to purchase from you. Solid imagery helps them to see themselves with your new product.
Match the Formatting – Consistency is key. Continue the format of what led the customer to your site. Your different resources need to remain the same to keep them engaged.
Include a Clear CTA – Guide your customers through the process so they know what to do when they get there.
Only Ask for the Essentials – When it comes to customer info, less is more. Only ask for what you really need. If you've had better luck with email marketing than text marketing, don't ask for a phone number. Your customers will trust you more if you don't beg for all their information.
Product Pages
Once your customers have moved from a landing page to a product page, they need new direction.
Incude Essential Information – Let them see a solid product description with sizes, materials, features, colors, and every detail they need to know.
Show the Product – Insert as many images as necessary to engage your customers. Carousel images can be very useful in showing different angles and features.
Above the Fold CTA – Don't make them scroll to find a way to purchase. Your call-to-action button is a necessity – make it easy!
Ad Creative
Your ad creative needs to be well-defined and cnsistent as you lead customers to your content.
It should Tell Your Customer's Story – Once again, this is critical to ensuring your clients relate to your product and that they understand what benefit this will be for them.
Include Engaging Visuals – Videos, images, and photo ads are important and using a carousel works better to keep your crowd engaged.
Tailor Each Stage of the Funnel – As your audience moves through your funnel, they should see new ads for the differing stages. Consistency isn't the same as repetitiveness.
Email Campaigns
If you haven't read our blog series about email campaigns, check it out. There is so much that can be achieved through your emails. As a part of your product or service launch, they need to hit certain elements.
Tailored to Each Step – Throughout the process, you'll want to develop indoctrination campaigns as well as promotional campaigns with upsells and down-sells. After that, you need follow-up campaigns for people who abandoned their carts with products in them.
Use Engaging Headlines – Your headline determines your open rate and should be used accordingly. You may want to split test your headlines before sending them out to your entire subscriber list.
Include Solid Content – Content helps to nurture your subscriber list. It can also have the effect of boosting your credibility. This makes people more likely to purchase from you.
Sound Like a Person – Vague, impersonal writing is the bane of a consumer's inbox. Businesses get a far better response when their customers feel like they are hearing fro a friend. Remember, this is a chance for relationship building.
Download our FREE Product Launch Checklist
Blog Posts
Not every brand will need a blog, but when it's relevant, it's a great asset. Just make sure you follow a few key principles.
Write what's Relevant to Your Audience – Write about topics that matter to your customer avatar. At the same time, the blogs should be related to your offer–directly or indirectly.
Use Keywords – Keywords help you rank in Google. This is necessary as it builds your organic traffic.
Build Your Credibility – Ensure that you're knowledgeable about the topics. Your blog shouldn't contain errors or incorrect information. If you have the chance, add something new or different to your copy. They ned to stand out amongst the others out there like them.
Add Links to Your Products (see what we did there?)
If your product relates to something in your blog, include it. Then add a CTA to a landing page.
Lead Magnets
A favorite offer of companies and customers alike, lead magnets are a great asset to create. When creating deliverables to launch your product, consider how your consumer can get value in advance. Lead magnets are star of the show.
Make them Valuable – What are the topics, resources, and processes that your ideal customers could benefit from?
Provide a Quick Win – Your product is all about solving the problem, but you want to give your customer a boost on their way. The lead magnet should provide a quick solution to a minor issue they are likely to be facing.
Related to Your Core Offer – Your lead magnet should be in line with the core offer so you know it's worth something to your consumer.
Social Media Posts
Social media engagement is vital to business success in modern times. But how can you move forward to make your social content worth the effort?
Build Hype and Awareness – The majority of people use social media for entertainment. That's why you need to be sure your posts are engaging.
Reiterate your Story – Get used to having this repeated! Your story needs to be central to all things.
Vary the Style – Make use of testimonials, educational content, behind the scenes posts about your brand or product, sneak peaks, and more. Keep it fresh to draw in your audience.
Use Links – Don't forget to include links to your website, as well as sales pages, blog posts, and others. The link should always be related to the topic of the social media post.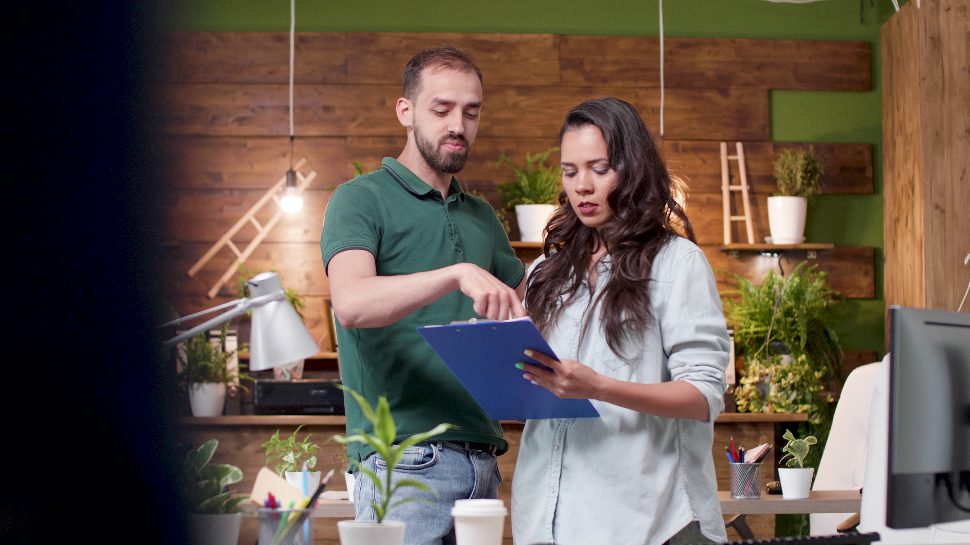 Affiliate and Sponsored Content
If you choose to make use of affiliates or sponsors, there are definitely considerations that need to be made. At this point, your reputation and another's become intertwined.
Be Sure to Connect with the Right Audience – Think about your affiliates or sponsors. Who are their followeers? Do they match the type of people you are trying to reach? Are they consistent with your brand?
Is it a Right Fit? – These types of relationship need to be mutually beneficial to both parties. They also need to align in terms of core values. Is it a good match?
Podcasts
Maybe you are planning to be a guest on a podcast. If so, once again, make sure it aligns with your brand's core values.

But if you've decided it's best to start a podcast on behalf of your brand, there are other aspects to be aware of.
Connect with Your Audience – All of the topics need to resonate with the demographicyou are trying to reach. Ensure that you stay on topic.
Interview Exciting Guests – Who do your audience want to hear from? What information relates to them? The last thing you want is to have an irrelevant guest sharing irrelevant information.
Be Binge Worthy – The majority of the time, people like to binge when they listen to a podcast. Record a few in advance of launching the podcast and keep each one interesting so they want to listen to the next.
Your Time to Deliver
With all these options for your deliverables, it may be difficult to discern which ones are right for your business. Creating them can also be a challenge. If you need help in deciding or in the creation of these, a marketing agency like Planify can help.