When it comes to growing your small business, SEO is a powerful tool. Search engine optimization (SEO) enables companies to maximize their website's visibility in organic search engine results. However, the constantly changing landscape of search engines and algorithms can be overwhelming.
This is especially true for businesses starting out with limited resources. That's where understanding some basic SEO principles comes into play. On the blog, we're looking at why optimizing your small business starts with focusing on the basics of SEO–so that you can get on track towards seeing real results and elevating your online presence.
An Intro to SEO
Search Engine Optimization (SEO) is a strategy that makes your website more visible. It goes beyond simple keywords and has multiple layers. While enhancing your site with SEO may seem daunting, it is possible to implement a few basic aspects and see results. To be more visible on search engines like Google, Yahoo, Bing, or others, it's worth the effort to invest in optimization.
How it Can Help Small Businesses
For small businesses, SEO can be the driving force that propels your company to success in the digital age. Simply put, SEO is the practice of optimizing your website and online content to rank higher on search engines like Google. By doing so, you increase your visibility online and attract more potential customers to your website. But, as we said, SEO isn't just about keywords and meta tags. It's a multifaceted approach to digital marketing that involves website design, content creation, and social media integration. With the right SEO strategy, small businesses can compete with industry giants and reach their target audience like never before.
Download our FREE SEO Worksheet
Tips for Creating an SEO Friendly Website
To create an SEO-friendly website, it's important to research keywords that are relevant to your business and incorporate them into your content. This includes long-tail keywords as well. You go beyond including the word 'plumbing' 15 times on your plumbing company's website. You can use online platforms to search for other keywords that may look like, 'residential bathroom plumbing in Texas'.
This can help improve your website's search engine rankings and increase your website's visibility. Additionally, make sure your website is easy to navigate and has a clear structure so that search engines can easily crawl and understand your website. By implementing these steps, your website can become a top contender in search engine results and attract more organic traffic.
More on Keyword Research
If you're looking to improve your website's search rankings, keyword research is the place to start. But where do you begin? First, it's important to understand what keywords are and how they function in search engines. Keywords are simply the words or phrases that users type into search engines when looking for specific information. The key to successful keyword research is finding the right balance between relevance, search volume, and competition.
A few great resources are: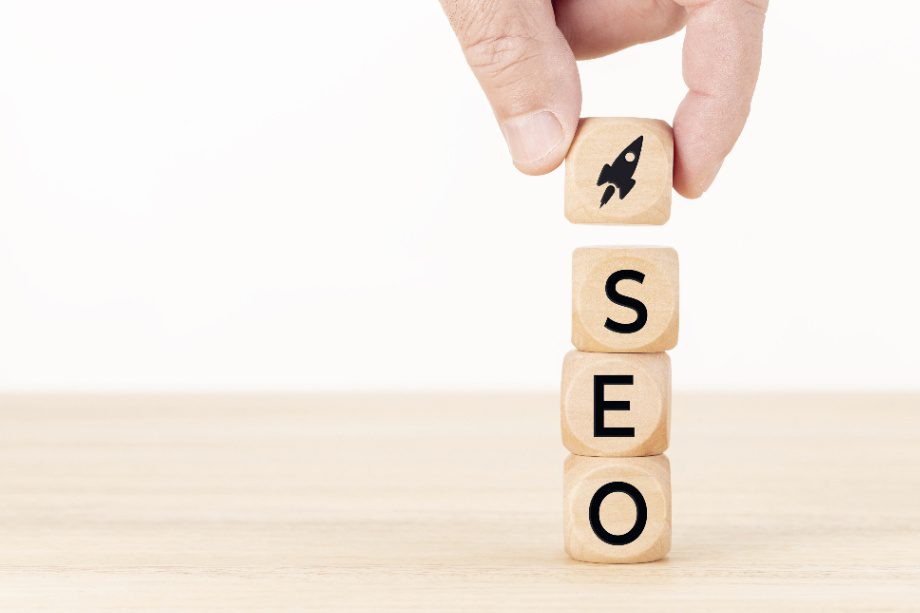 Optimizing Your Content for Maximum Visibility
Creating great content for your business is only half the battle. If no one can find it, you won't reap the benefits. That's why optimizing your content for maximum visibility is so important. Nowadays, people turn to search engines for answers to their questions and problems. By strategically including relevant keywords, meta descriptions, and tags, you can make sure that your content is easily found by search engines and, ultimately, by potential customers.
But don't stop there! Share your content on social media and link to it in other online communities to increase your reach even further. With some careful planning and execution, your content can become a powerful tool for driving traffic and boosting sales.
Building Quality Backlinks
As a website owner, you're probably familiar with the importance of having a strong online presence. One key element to achieving this is through building quality backlinks. But what exactly are backlinks, you may ask? Essentially, they are links from other websites that point to yours. When search engines see that other reputable sites are linking to your content, it signals to them that your site is trustworthy and of high quality. This can then lead to an increase in rankings and ultimately, a boost in traffic to your site.
To build these backlinks, you have many options. For one, you can swap with another business (i.e. talk to some of your CEO friends and share about each other's company). If you are building a thought-leader reputation, you may be doing speaking engagements or interviews, which could include links online. Further, getting yourself on lists, such as Angi, could contribute.
Tracking Your Progress with SEO Tools
If you want your website to be successful, you need to know what's working and what's not. That's where SEO tools come in handy. These analytical tools can help you to analyze and track your progress over time. They give you the data you need to make informed decisions about your content and strategy. With the help of these tools, you can see how well your keywords are performing, which pages are getting the most traffic, and where your visitors are coming from. Armed with this information, you can tweak your website and your content to optimize your results and improve your rankings over time. It's a powerful tool that can make a real difference to your bottom line, and it's something that every website owner should consider using.
Is Your Business Ready for SEO?
SEO isn't a 'set it and forget it' type of strategy – it requires consistent attention and maintenance. Making a few changes as you go can make a huge difference in the long run. It's also important to continually track your progress and use analytics tools to help make decisions moving forward. Whatever path you take with your SEO, making sure that you execute with thorough knowledge will significantly impact your small business' online visibility in the long run.
Investing even a little time in exploring keywords, researching competitors, optimizing content, and focusing on creating backlinks will help ensure you're on the right track towards success. If, however, you feel overwhelmed and wonder if this might take away from your focus on your business, Planify™ is here to help. Our SEO, copy, and website optimization experts can handle the hard parts–so your business can stay front and center.